FAKTOR YANG BERHUBUNGAN DENGAN KEJADIAN KEKURANGAN ENERGI KRONIK (KEK) PADA IBU HAMIL
FACTORS RELATED TO THE EVENT OF CHRONIC ENERGY LACK (KEK) IN PREGNANT WOMEN
Nurul Syuhfal Ningsih

Politeknik Karya Husada

Indah Sri Wahyuni

Politeknik Karya Husada
Keywords:
Ibu hamil, kekurangan energi protein, Antenatal Care
Abstract
Pregnant women are prone to malnutrition because they have increased nutritional needs for the mother and fetus. Therefore, pregnant women often experience Chronic Energy Deficiency (KEK). Based on the results of a preliminary study conducted at the Independent Practice of Midwife Ritta Nurhayati in 2021, 34 out of 50 pregnant women experienced chronic energy deficiency obtained from the results of the LILA measurement.
The results showed that there was a relationship between education, occupation, income, nutritional intake, ANC examination with the incidence of chronic energy deficiency in pregnant women.
Downloads
Download data is not yet available.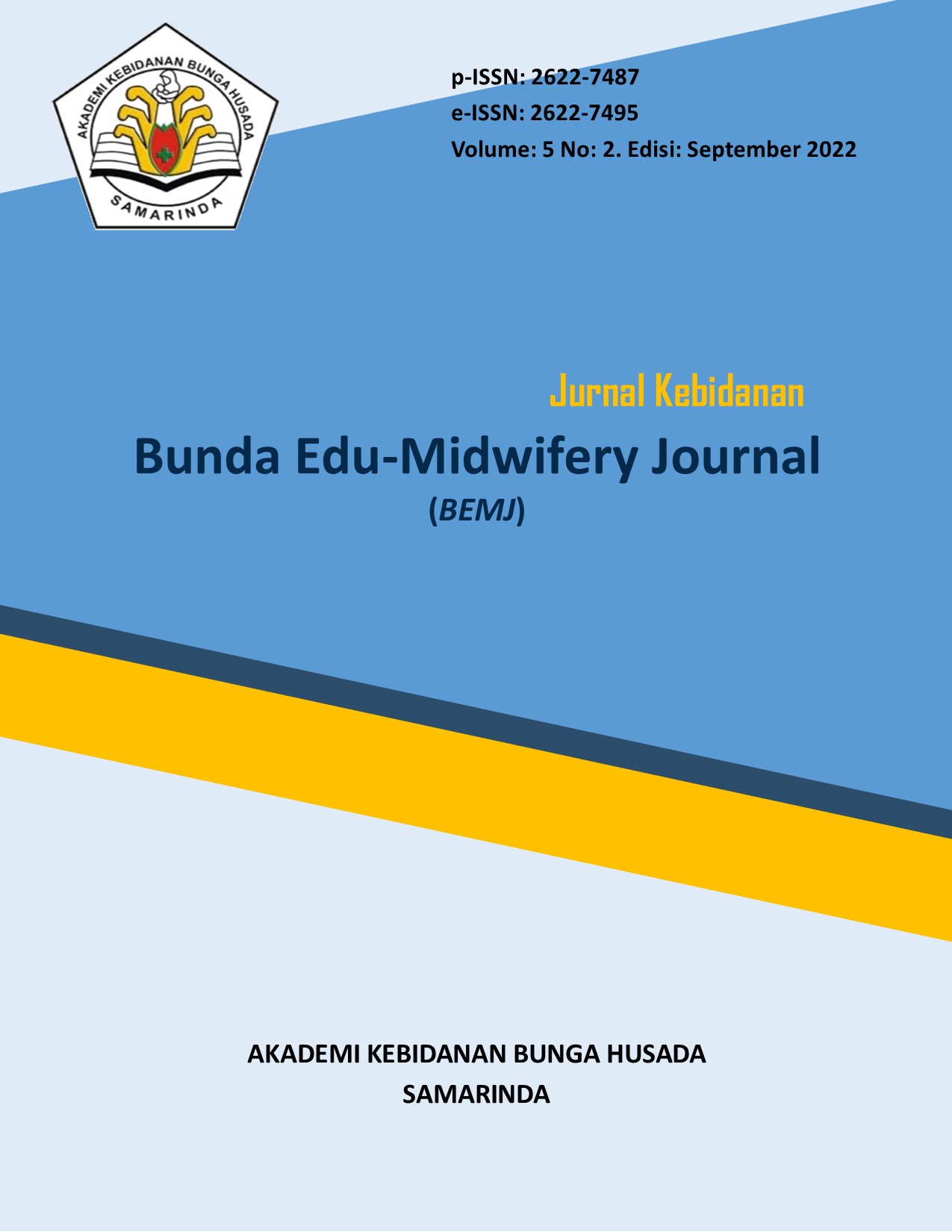 How to Cite
Ningsih, N., & Wahyuni, I. (2022). FAKTOR YANG BERHUBUNGAN DENGAN KEJADIAN KEKURANGAN ENERGI KRONIK (KEK) PADA IBU HAMIL. Bunda Edu-Midwifery Journal (BEMJ), 5(2), 94-100. https://doi.org/10.54100/bemj.v5i2.75